SPA DIAMOND Nottingham AN AWARD-WINNING SPA RIGHT IN THE HEART OF THE CITY
STEPS WE ARE TAKING TO BE COVID SECURE
In order to be Covid Secure we have additional procedures set out to ensure the safety of all clients and therapists. We take your safety very seriously and will be dedicating a lot more time throughout the day to deep clean.
Here are some procedures we have put in place:
MASKS
All clients are required to wear a mask during their time in the spa, unless excepmt on medical grounds
APPOINTMENTS
Any one who enters the spa, either for a booking or with a client, will need to provide their contact details fot NHS track and trace.
FEVER
Your temperature will be taken when you arrive, this is a no touch thermometer - if it is over 38 degrees we cannot perform the treatment
ARRIVAL
On arrival you will be asked how you are going to pay and then escorted straight to your treatment room, the therapist will stay with you at all times. Please arrive no more than 5 minutes before your appointment time as we are not offering waiting facilities. Should you wish to wait in your car and phone when you have arrived the therapist can call you when your room is ready.
EXIT
After you treatment you will be escorted out of the building, we cannot offer waiting area's for any clients
CLEANING
After every booking we have blocked out 15 minutes for deep cleaning of the rooms and any area's clients/therapists have touched
DRINKS
We are in the process of resuming drinks for after treatments. Clients are able to remove their masks to have a drink.
TOILET/SHOWER
Clients are able to use the toilet and shower in the building, please make your therapist aware should you need to use it. If you prefer you can bring your own towel to use in the shower.
SANITIZER
Available throughout the building
WELCOME TO SPA DIAMOND
Award winners for the best Sports Massage in the Midlands (Small Medium Enterprise awards 2018) and Best Couples Massage in the United Kingdom (Luxury Travel Guide 2018).
Spa Diamond has bought luxury massage to the heart of Nottingham.
Our Day Spa is based right in the centre of Nottingham on Babington Lane. It is the perfect place to get pampered with an award winning massage. All available under one roof!
Our therapists have been trained in both Thai Oil and Traditional Thai massages to bring a little bit of South East Asia to the UK. We also offer Sports massage for injuries or perhaps its something a bit more relaxing you're after, in which case, Aromatherapy, Hot Stone, Hot Herbal Compress or an Indian Head massage would be perfect.
What's more, we have teamed up with an award-winning cosmetics company, Janssen Cosmetics, to bring you a whole new range of facial treatments unavailable anywhere else in Nottingham! The pharmaceutical grade products have been genetically modified to work more effectively than any over the counter products.
With an online booking system, a cosmetics product line exclusive to Nottingham and therapists trained to the very highest standards. We know you are going to love our new Spa!
Services
Massage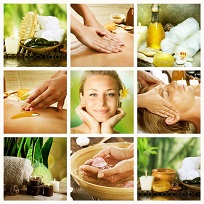 We have a wide range of massage treatments available for you in Nottingham. Including Traditional Thai, Swedish, Hot Stone, Reflexology and many more..
With all our therapists qualified to the highest standards, you can relax knowing you are in good hands!
Skin Clinic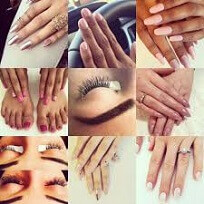 We have teamed up with Janssen Cosmetics to provide a range of facial treatments unavailable anywhere else in Nottingham.
We are also offering waxing treatments in Nottingham for men and women!
Online Booking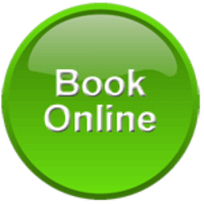 Our online booking system allows you to book an appointment with your favourite therapist at a time that suits you.
And with our text or email notifications, you can book in advance and we will send you a reminder closer to the time.
Gift Vouchers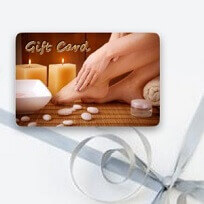 We have gift vouchers available which can be purchased in our Nottingham Spa or from home, and can be used for any treatment provided inside the Spa
Spa Packages
Golden Glow Facial

Indulge in a Golden Glow Facial this Winter for a Glamorous Treatment Experience.
Only £59 for a 1 hour treatment as featured in the video above.
Featuring pure gold to leave the skin silky soft and youthful, with a glowing sheen.
This treatment supplies intense moisture with the addition of an innovative anti-aging complex which will immediately and noticeably tighten the facial contours.
The golden glow peel off mask is enriched with 100% natural pearl power, making the application a luxurious pampering experience.
How to find us
Directions from the South
Heading towards Spa Diamond Nottingham from the south head towards the M1 and leave at junction 25.Take the exit marked Sandiacre Interchange and follow the road for 200yds until you reach the traffic lights. Turn right onto Derby Rd/B5010.
Follow the road to the bottom of the hill until you see another set of traffic lights.
Before you reach the lights, you will see a Co-Op on the left. We are on the right, directly opposite the second set of lights. You can park outside the Co-op for free for 1 hour or you can park at the back of our shop by turning right at the second lights, the entrance to the back of the shops is on the junction itself.